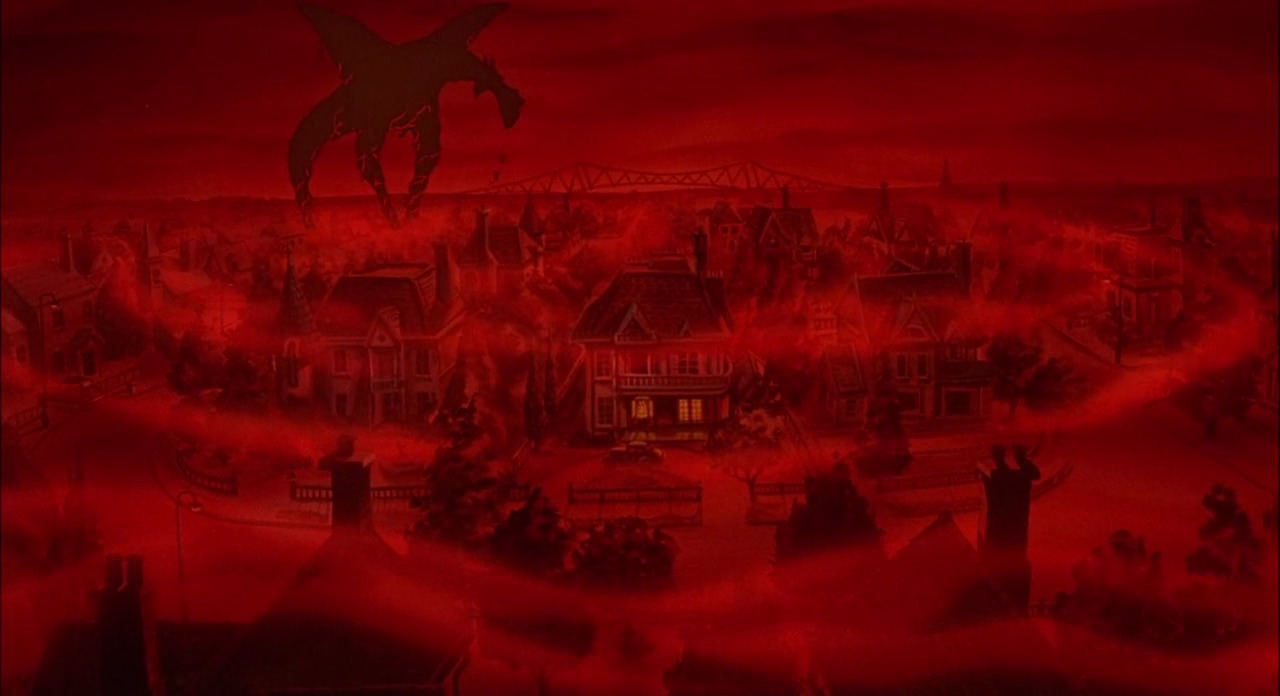 I was 3 years old when this movie came out and I remember when my grandpa taped it and was excited to watch it, this was I believe somewhere around 1990-91, so I wasn't really old enough to get all the more adult themed things but the above image is something that can be quite scarring for a 4 or 5 year old kid.
I decided to watch the movie last night because I was bored and learned that Burt Reynolds was the voice of Charlie (main character) and how poor the storyline really is. The animation is fine and why they thought this movie could compete with The Little Mermaid is beyond me. Of course, I am a sucker and just welled up about Anne-Marie being an orphan and mistreated...of course I remind myself this is a terrible movie for kids. Heck this movie might be one of the reasons I'm screwed up in the head lol 
Did any of you see this Don Bluth film when you were a kid (or adult)?