So far we have raised

40%

of our monthly running costs! Thanks for your generosity!
Happy Birthday CardShark
1 member is celebrating their birthday on 17-10-08:
-
CardShark
(born in 1989, Age: 19)
Happy Birthday!
CardShark
I didn't know you were that young, bless you....
Listen have a super day and a fantastic time
xxxxxxxxxxxxxxxxxxxxxxxxxxxxxxxxxxxxxxxxxxxxx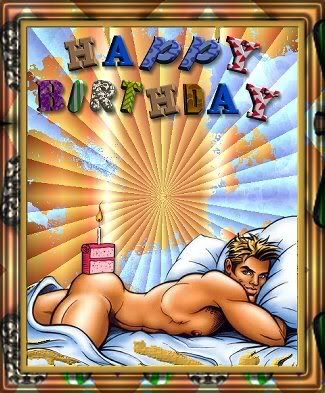 Happy birth day CardShark Hope you find the guy in Star Twister"s Card.:heartline::heartline:
Happy Birthday Card! Hope it was a good one (and your family didn't get on your nerves too much)
In the end, it boils down to two simple choices. Either you do or you don't. You'd think with all the problems in this world, there'd be more answers. It's not fair... but its the way things are. The choice is yours.

~ Zidane Tribal



Hope is comforting, it allows us to accept fate no matter how tragic it may be.

~ Yunalesca

"Απο μακρυά και αγαπημένοι παρά απο κοντά και μαλωμένοι"

There's not a word yet, for old friends who've just met ~ Gonzo
Happy birthday
Cardy, Sharkie; Mikey... hehehe
(they all rhyme)
Sheng Ri Kuaile!!
*I knew you werent really 18!!!

Happiest of BirthDays and hope all your dream come true this coming year!

Congratulations,
frank
Happy Birthday Babe !!
Hope you have a fantastic day :biggrin:.
.
!?!?! Shadow !?!?!
Thanks guys
My dad hand made me a card, at least I don't need to worry about coming out.
I'm a victim of my own success.
I have never failed, I have just found many ways which are incorrect.
Everyone has a story, some people just have a better way of telling it.
In this Concrete Jungle we live, our survival is love that we give.
Awwwwwww bless him !! You just won XRIMO's Acro round as well, so you can start the next one
mile:.
xx
!?!?! Shadow !?!?!
Happy birthday. Have a good one
Users browsing this thread: 1 Guest(s)