Hi guys,
Just to a little update from my side.
So at the end of last year, my dad was taken to a hospital via an ambulance because he fell off of a stool and wasn't able to get up. He was sent to an ER and had to share his room with Covid patients because the hospital was full. Thankfully, my dad was separated from Covid patients with plastic curtain. I accompanied my dad in the ambulance and in the ER while my big brother went to fetch my mom and sister. I was calm but confused because every single doctor and specialist reported to me differently. They all agreed that my dad had a stroke but affected different body parts. 
Long story short, my mom got the chance to see my dad in the hospital a few days later. We were not allowed to visit him due to Covid. Surprisingly, my dad made a joke and spoke normally to my mom. Additionally, he was able to move his body as before. Neurologist reported that few of my dad's brain cells have died though. He had the first stage of stroke. Since he was in the hospital, doctors decided to treat his thyroid and hearing loss as well. 
So I've been driving and accompanying my parents to the hospital since last year (every week) for his medical appointments. We normally stay in the hospital from 7am until around 2pm. Thankfully, my job allows flexibility so I work from the hospital by bringing my laptop etc. My dad is going to have his first surgery, which is for his thyroid on 20 April. He's going to have medical appointments until next August. Mostly likely there will be more after that. So I'm spending a lot of my time in the hospital.
While I'm not happy with a lot of things in my country, I'm thankful for our medical. My dad's medical fee was FOC and will continue as it is because he used to work with the government.
On a happy note but originally started as a bad note. 
Let me introduce you to my chilli farm. It's a half acre farm and it belongs to my business partner aka my close friend and I. We've been operating this chilli farm since early 2021 but decided to keep in a hush.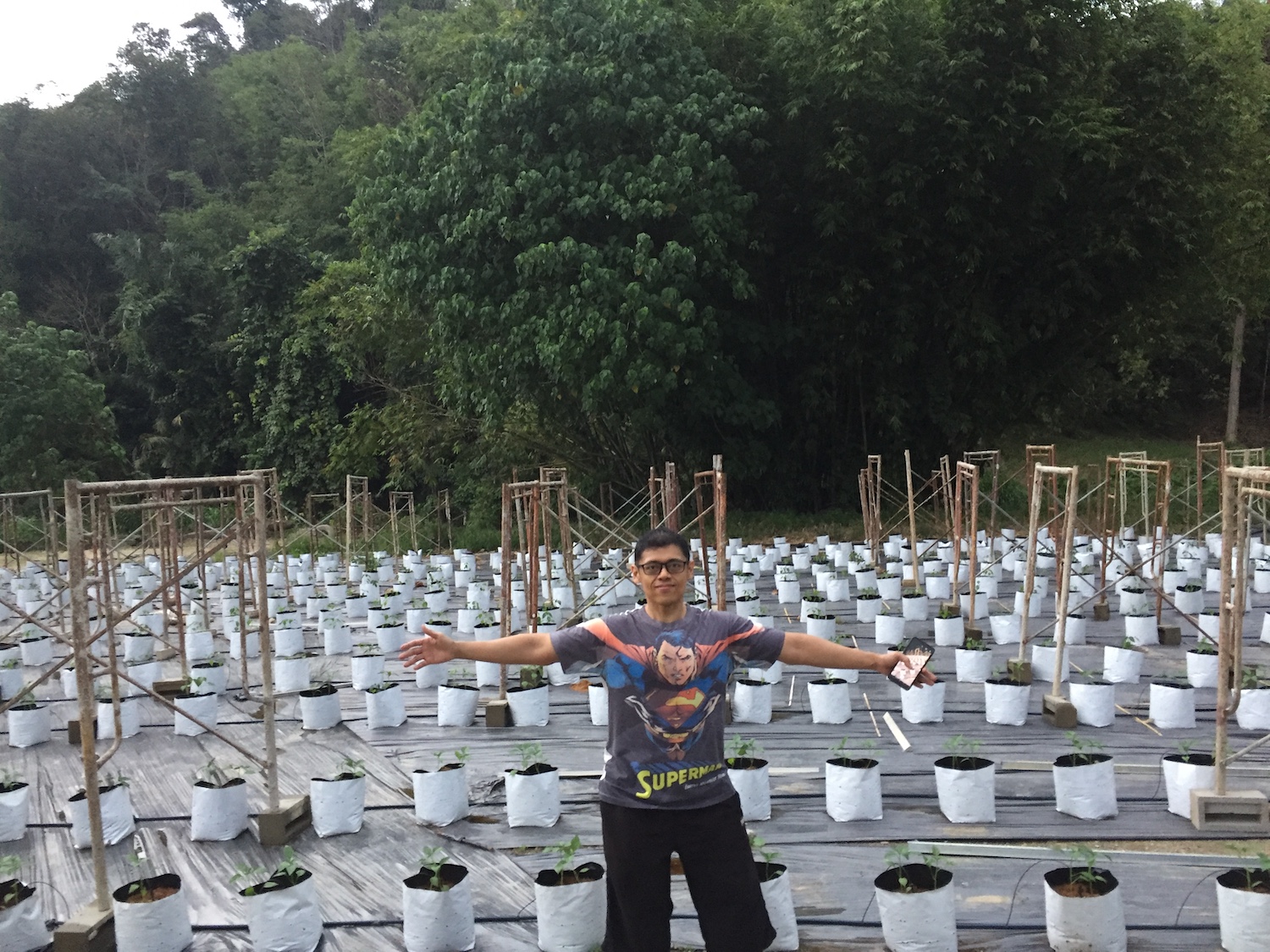 Originally, there were three investors, my friend, his in law and myself. But his father in law withdrew because the farm does not align with his Feng Shui. So my friend and I bought his shares. We now own the farm 50/50.
However, I cannot take credit on developing the current farm (let's call it Version 2.0) and the previous farm (Version 1.0) because my partner did everything from scratch as the farm is located outside the city.
What you see in the picture is our current chilli farm, which is version 2.0. Our first chilli farm (Version 1.0) did remarkably well. We've had harvested beautiful chillis. Unfortunately, the worst flood in my country happened on last December. The flood destroyed our farm completely.
I was at the farm when the flood happened. The water rose to chest level. I was stranded in the flooded area for almost a week. The hotel that I stayed in was partly damaged so I had to find another hotel to stay in. Thankfully, I found a hotel located on a hill and wasn't affected by the flood. 
Anyway, my partner and I had two choices. Either to quit or to bounce back. We chose the latter because the farm did great before the flood.
So we agreed to rebuild the farm, which is version 2.0. This time around, I do my best to participate in the farming process as much as possible.
It will take roughly 90 days to see the red chillis. 
Here's to successful future.
Some photos from the original farm down below.