Saltdean, East Sussex (where we live) being highest visited place in the UK by UFO's......
I thought I would try and capture some of the storm we had tonight on video, If you watch it, (about 2 and 1/2 min long) you can see some strange shooting lights in the sky about a quarter of the way through and half and three quarters of the way through, they did shoot across very fast.
Was the storm a cover for UFO's to land here in Saltdean, are we about to be abducted? You Decide!
Very strange indeed.............. Click on the image below to see the video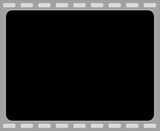 We had hail stones as well and it's still very warm