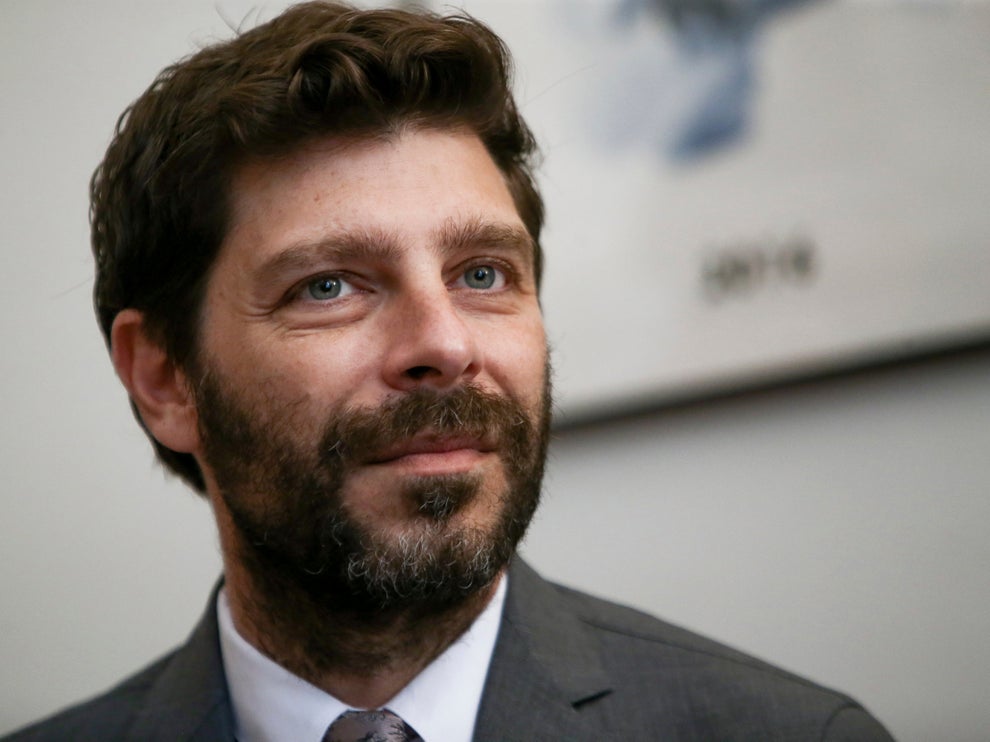 Nicolas Yatromanolakis is the first ever openly gay government minister in Greece
Greece appointed its first ever openly gay minister on Monday, as PM Kyriakos Mitsotakis reshuffled his cabinet.
Nicolas Yatromanolakis makes Greek political history as he will become the country's Deputy Minister for Issues of Contemporary Culture.
He will work in the Culture and Sports Ministry, under Lina Mendoni, who remains in her post after the reshuffle.
LGBT rights
Lesbian, gay, bisexual and transgender (LGBT) rights in Greece have evolved significantly over the last years, establishing it as one of the most liberal countries in Southeast Europe.
Discrimination is not as common as it once was, although LGBT people in Greece still face social challenges not experienced by non-LGBT residents.
Despite this, Greek public opinion on homosexuality is generally regarded as culturally liberal, with same-sex unions being legally recognized since 2015.
Yatromanolakis' career
Yatromanolakis was born in Athens in 1975. He holds a BA in Political Science & International Relations from Panteion University, Athens, and a Master's in Public Policy from Harvard University's John F. Kennedy School of Government.
Between January 2017 – July 2019 he served as Chief Marketing & Communication Officer of the Stavros Niarchos Foundation Cultural Center.
Yatromanolakis has served in various senior positions in Greek and multinational companies such as Microsoft, V+O Communication, S&B Industrial Minerals and Alpha TV, as well as at the Hellenic Foundation of European & Foreign Policy (ELIAMEP) and Harvard University.
He has also worked as an independent strategy, public affairs and communication consultant. His work has received several awards in Greece and abroad.
Yatromanolakis was a founding member and a Steering Committee member of the Potami political party, as well as the party's campaign manager for the 2014 EU elections. In the January 2015 parliamentary elections he ranked second among the party's candidates in the City of Athens district. He left Potami in 2016.
The newly-appointed minister has been active in the field of human rights, focusing on LGBT+ rights. He has participated voluntarily in nonprofit organizations focusing on the social inclusion of vulnerable populations, as well as the mental and physical health of children.
Yatromanolakis is a 2013 Marshall Memorial Fellow. In 2019 he was elected member of the Board of Directors of the Harvard Club of Greece.
Note: No trees were destroyed in the sending of this contaminant free message. However, I do concede, a significant number of electrons may have been inconvenienced.