(10-21-2021, 02:34 AM)

jimcrackcorn Wrote: I can remember as a child (back in the 50's) we were all vacinated when we started school each year..  I don't recall anyone getting parents approval (didn't need it back then),, and no one complained!!!!  Maybe a few tears from those who were afraid (very young kids of course)...
Yep and it was the same for me growing up in the 90's. Had to have it in school as a requirement. So it is not any different now than it has been. I can kind of see the argument about a vaccine that hasn't been fully approved by the FDA, those who need an epipen or have some other severe reaction, medical condition to refuse to take it but otherwise people should.
(10-21-2021, 02:34 AM)

jimcrackcorn Wrote: Nowadays, many people are of a different mind-set...  Political leanings & religious/personal beliefs seem to get in the way of good-old-common-sense...  I see this almost everyday and it makes me worry about the future of human society... 

The truth is:  Getting a vaccine is a good thing.  There are no downsides to getting a vaccine (with the exception of a few who need an epi-pen for allergic reactions)..

There would be no need for a government mandate if people would do the right thing..  60 years ago folks would have gladly gotten a vaccine that would save the lives of their friends/family/co-workers or even a stranger on the street!!!

I don't know why people have changed so much in the last 60 years,,, it could be they get to much misleading information from too many sources nowadays...
I'm not sure what happened. I remember a lot of anti-vax stuff coming out on BS websites but it was so painfully obvious that this stuff was nonsense. Stuff about green monkey enzymes or whatever, I mean just stuff that to the ignorant sounded like a boogie man.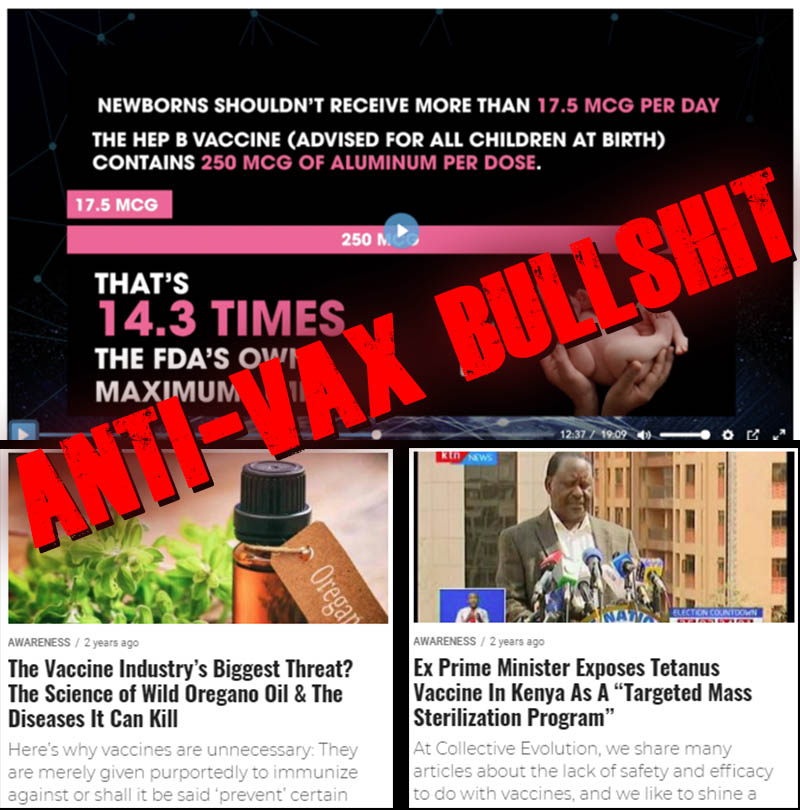 The one thing that is unclear is how it became politicized. I guess people watching too much cable TV News, stuff like Fox News and CNN. I rarely watch either and to my disdain I have observed more people becoming more extreme and one-sided. It is as if people forgot how to think. And it's not that I'm any more impervious to all this than anyone else.
(10-21-2021, 02:34 AM)

jimcrackcorn Wrote: Perhaps we would do better as a society if there wasn't so much information being thrown around in all directions by some many media outlets...  I guess it is too late for us to go back to those days when we trusted the news we got from the daily newspaper and the one channel on TV that broadcast the news once a day at 6 PM.

This is the society we now live in...  And it will destroy us.

Sin-cerely,
Jim
I think it is the same effect you have with politics in general, everything must be theatrical, everything must be blown up. After all since people don't get newspapers delivered, getting people to click, subscribe, share and so on. Everything, regardless of which politician must be made to sound like they're stifling progress in the country, trying to destroy the country and it is so exaggerated it's hardly anything you can call journalism. Social media is a bigger problem, it gives everyone equal footing and sometimes the biggest of idiots have the loudest of voices, and some of the most hateful people who think folks like us ought to not have civil rights and so on.
Social media is largely unhealthy when the companies that own them know you so well they can control your mood and do whatever it takes to keep you on their platform. Facebook, for instance, they know that Instagram is harmful to teenage girls, that they're more likely to attempt suicide. They found that viewing instagram makes people more depressed and makes people stay on the app longer, reinforcing this negative feedback cycle. But it goes well beyond all that, they can control the flow of information and news, they have a huge effect on politics across the globe, the Philippines for example with the whole thing with Rodrigo Duterte.
"I'm not expecting to grow flowers in a desert, but I can live and breathe and see the sun in wintertime"
Check out my stuff!