Crash Bandicoot was Sony's mascot for a little while. He was a pretty radical guy and I believe he had some potential.
He's barely remembered. However, I remember him extremely well. I played a demo of Crash Bandicoot for the PSX back in the late 1990's and I liked it. Sadly, I never bought the game.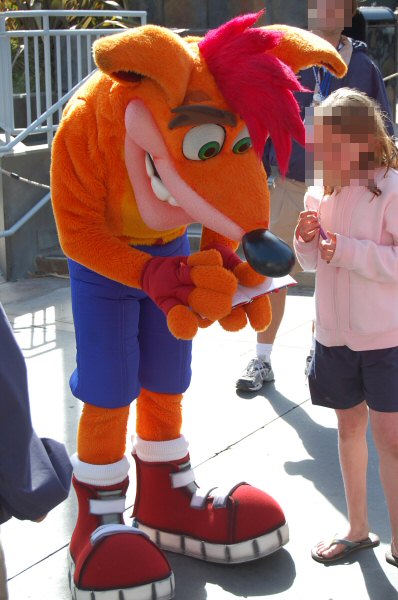 I have a story to share about Crash Bandicoot at Universal Studios. One of my friend's brother was given a hard time by him. You know what I have to say about that....
I say haha to his brother. Plus I also say haha at Crash's demise. Oh well!
Anyway... Crash Bandicoot was a great video game character that should have lasted longer. It's a pity that he didn't become as famous as Sonic or Mario. Does anyone here remember him?