As Donna was walking down the stairs at the primary school stairs,where she works, she nearly stepped on this guy, thinking he was a branch.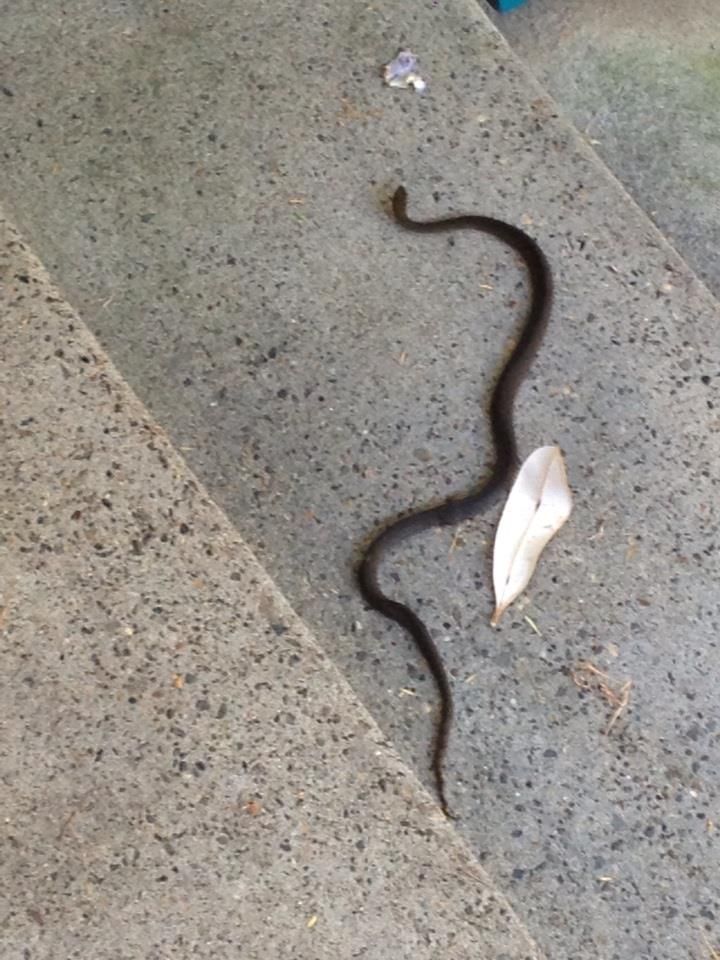 Luckily she manages to get someone to relocate it before the children came out.
They are early this year.
I will have to keep a closer eye on property being so close to the river.