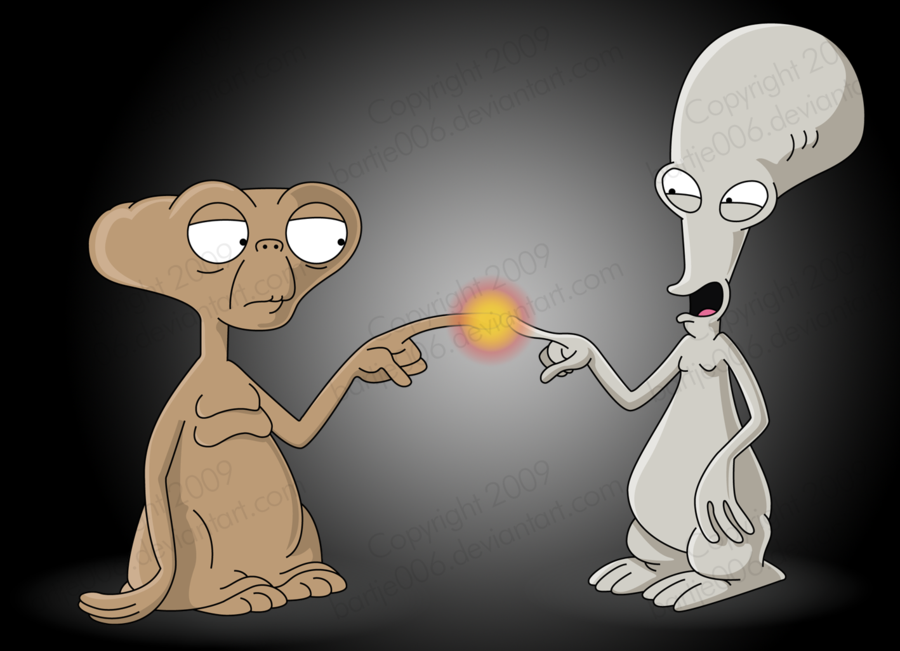 I've come to the conclusion that it is only a matter of time until aliens from outer space will lay waste to humanity, wiping us from existence. I'm not saying I buy all the UFO conspiracies out there, just that I think somewhere out there in the vast cosmos, there is a sentient, advanced, species, that will see humanity as either a pest or a threat, and wipe us out.
My reasoning is based on the following:
Aliens
probably
 exist
Humans are powerless to an advanced species that is millions of years more advanced in technology
If aliens exist, it's likely they will be as violent as us
First, their existence: I'm not going to argue UFOs are aliens. I've seen a few UFOs myself, and usually I just assume it could be a million other things besides aliens, be it a military aircraft, a weather balloon, or just a speck in my eye. The U in UFO is supposed to stand for unidentified, after all. However, with that said, there are hundreds of billions of stars in the Milky Way galaxy alone, and possibly more than a hundred billion galaxies in the universe. Given our understanding of evolution, and our very strong theories on life arising from non-living sources via abiogenesis, life is bound to have arisen on other planets and evolved into sentient life somewhere out there in the vast universe. Even if life arising from non-living sources and then evolving into complex organisms is rare, the sheer number of planets and moons in the vast cosmos, compounded with the billions of years the universe has existed, means even in our own Milky Way galaxy, there's got to be something out there.
Why we're powerless: as the theoretical physicist Michio Kaku put it, a war between aliens isn't going to be like David vs. Goliath, it's going to be like us knocking down an ant hill. The universe is around 13.8 billion years old. In all likelihood, intelligent life has likely existed for millions of years longer than we have. Of course, it isn't hard to destroy us, we could destroy ourselves with our own nuclear weapons, which brings me to my third point . . .
Space aliens are likely going to be just as violent as us. Now, often, the argument I hear against why aliens wouldn't destroy us is something along the lines of "an alien species that was that advanced likely wouldn't want or need to destroy us." It's true that aliens likely wouldn't
need
 to destroy us - there are plenty of resources in the universe to harvest that aren't on Earth. A space-ferrying civilization would likely mine asteroids to avoid the gravity well of planets. However, I doubt aliens would be too
good
 to destroy us. It is a naive notion to think that a civilization advanced enough to master space travel would be peaceful. Why is that? Because look at us.
As I already mentioned, we humans are capable of eradicating most forms of life from this planet with nuclear weapons. We humans are a species capable of destroying life, yet are still stupid enough to do it. Sure, Einstein, the man who's theory of relativity made the nuclear bomb possible, was a man of peace, but it didn't stop the likes of Joseph Stalin, Kim Jong Un, and *cough cough Kissinger cough Trump* from getting their thumbprints on keys to the nukes. We humans are a species capable of making nuclear bombs and sending humans on the moon, yet still have our evil maniacs who don't give a shit about blowing up the world, so don't tell me aliens that are advanced would be
"too good"
 to not destroy us.
I remember watching an episode of The Twilight Zone called "People are alike all over" - I think it was season 1, episode 25. Basically, these astronauts are going to Mars and this guy is afraid to meet the Martians. His friend assures him that the Martians will be harmless, because "people are alike all over." Well, to give a spoiler:
Humans are monsters. If what we humans have that separates us from other animals is intelligence, then I am sorry to say, intelligence does not solve cruelty. An advanced civilization of aliens is not guaranteed, or even more likely, to be peaceful towards us. In fact, given how warlike humans are, it would probably be in the aliens best interest to wipe us out before we get a chance to come close to their level. Why would aliens uplift us by teaching us how to make interstellar spaceships, if we'll probably only use them to declare war on them? Better to squish us while we're still ants to them.
We're all doomed. Sure, maybe we can do what Stephen Hawking suggested and hide from aliens, but it may already be too late for us. Even if life is extremely rare, we can't bank on being a needle hidden in a haystack - that metaphor fails once we realize a magnet could do the trick. Hopefully the aliens will be humane about it, maybe they will unleash swarms of nanobots that will go into our brains when we aren't looking, make every single one of us drop dead, and then upload our brain data into some virtual reality world. Or maybe the aliens will just send us a quick message saying "Welcome back to the stone age" and unleash EMP bombs all over our atmosphere, wiping out all of our electronics and causing us to revert back into a primitive civilization.
One thing is for sure, the universe won't miss us. We'll be just a flea getting shaken off from a dog.
What happened?