After 30 years, DC Comics has now changed the Tim Drake Robin into a gay, bi-sexual character with the latest release of Batman: Urban Legends #6 anthology issue.
The comic book, from writer Meghan Fitzmartin whose Twitter account says she "will write for pie," sees Robin come out at the end of the issue while accepting a date from Bernard.
The two were battling Chaos Monsters where Robin saves Bernard and then Tim Drake decides that "yeah, yeah, I think I want that" regarding agreeing to go out on a date with Bernard.
The Tim Drake Robin has had girlfriends in the past, so it remains to be seen if Robin is going to be gay or be bisexual and continue having female love interests in the DC comics.
Marvel Comics has gone a similar route with characters such as Iceman, Cyclops, and Wolverine.
Robin gay/bi-sexual in  Batman: Urban Legends #6 from DC Comics: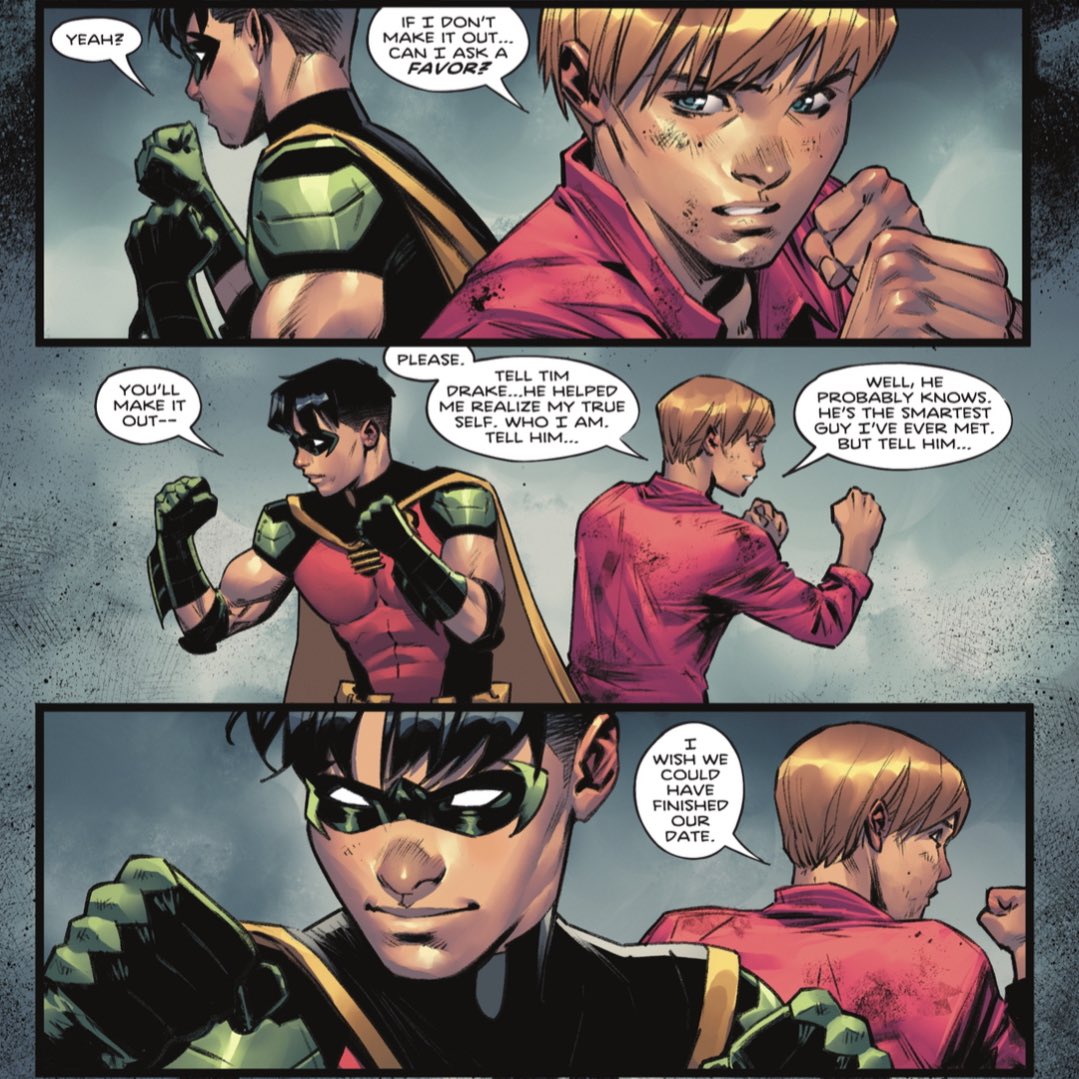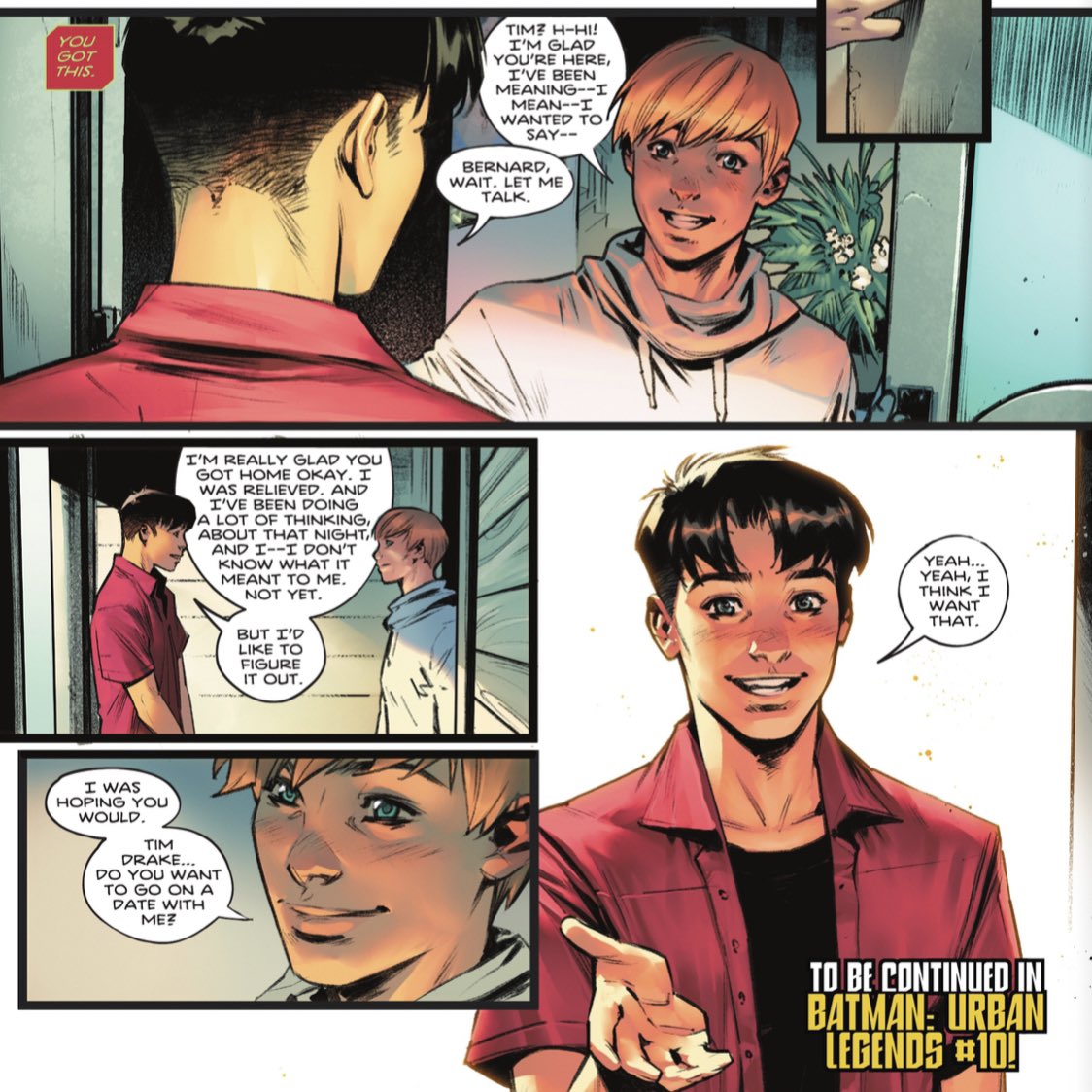 Batman: Urban Legends (2021-) #6
Red Hood: The epic "Cheer" story line reaches its conclusion, and Red Hood's alliance with Batman will be forever changed. Will the former Dynamic Duo get the Cheerdrop drug off the streets for good? Or will they forever be at the mercy of the villain who created it? And will Red Hood find a new home for Tyler, the boy he's sworn to protect? Tim Drake: Tim Drake is in the den of the Chaos Monsters with the other kidnapped teenagers of Gotham City. In order to free himself and the other teens, Tim will have to embrace help from his friend Bernard and hear something about himself he never knew. A brand-new chapter of Tim Drake's life starts here, and you won't want to miss it! Black Canary: Oracle locates some Batman weaponry, missing since The Joker War, and calls in her old friend Dinah Lance to help retrieve it! Fists will fly, the Canary will scream, and a stunning new mission begins. The ending will leave readers in shock and awe! Zealot: The HALO Corporation sent their top field agent, code name Zealot, to hunt Maxwell Lord. But the villain has a guardian angel in the form of...Wonder Woman?! A throw down for the ages will ensue!
Written by: Meghan Fitzmartin, Matthew Rosenberg, Joshua Williamson, Chip Zdarsky
Pencils: Eddy Barrows, Scot Eaton, Trevor Hairsine, Belén Ortega, Chris Sprouse
Inks: Oclair Albert, Eber Ferreira, Julio Ferreira, Trevor Hairsine, Belén Ortega
Colored by: Rain Beredo, Adriano Lucas, Pete Pantazis, Alejandro Sanchez
Cover by: Annette Kwok, Nicola Scott
Note: No trees were destroyed in the sending of this contaminant free message. However, I do concede, a significant number of electrons may have been inconvenienced.